UK cases on Lexis Advance
Some UK law reports published by Lexis Nexis are available on the Lexis Advance database. For example:
All England Commercial Cases
All England Law Reports
Butterworths Company Law Cases
Butterworths Human Rights Cases
Construction Law Reports
English Reports
Estates Gazette Law Reports
Industrial Relations Law Reports
Irish Reports
Session Cases
---
Search UK cases on Lexis Advance
Choose UK from the drop down main search bar and search:
---
Browse UK cases on Lexis Advance
Select Browse > Publications > United Kingdom > By Content Type > UK Cases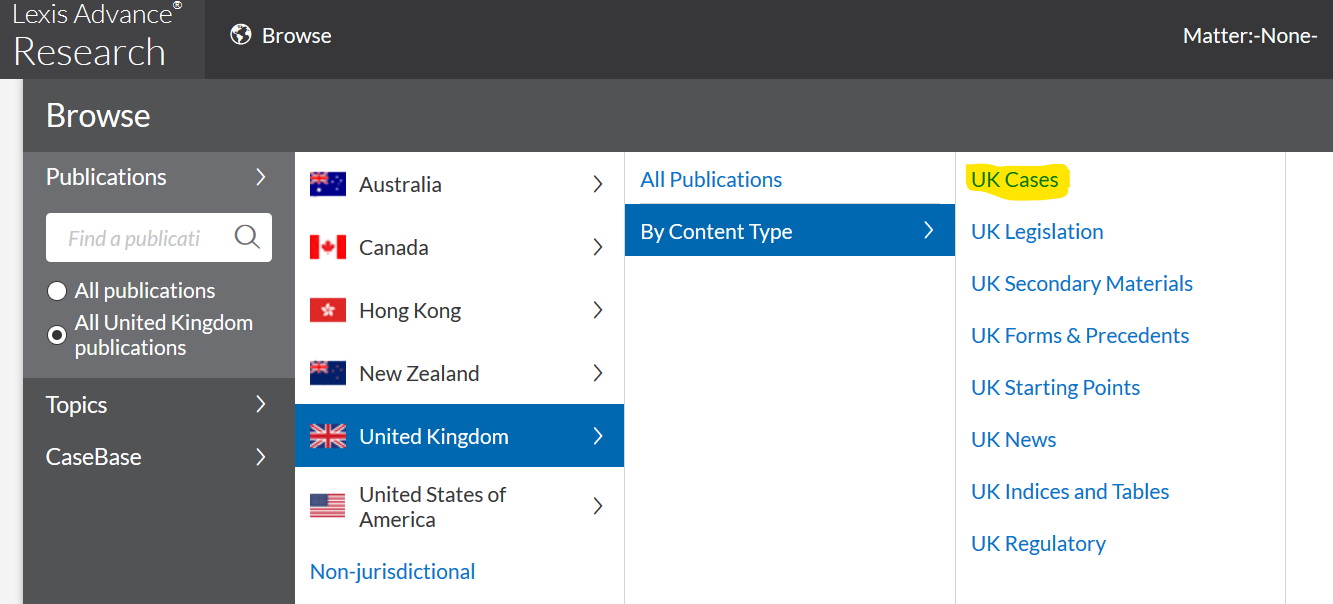 ---
Links to ICLR Online
Where law reports are available on ICLR Online, Lexis Advance will provide a link. This is identifiable with a
"linking to external resources" link.
This
link will take you to the case on the ICLR Online subscription database. Sometimes ICLR does not recognise that you are accessing via Deakin Library, as you have been linked from Lexis Advance.
If you are unable to access the full text of the case from the Lexis Advance link, then open ICLR Online from the Library's A-Z Databases entry in a new tab. You should now be able to access the full text of the case on ICLR Online.
---