Informit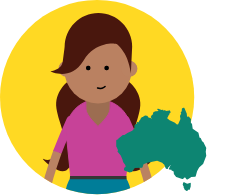 Mei has been asked to include Australian content. Although the other databases cover some of this, the Informit health collection is Australian focused.
Informit publishes many databases across different subject / population areas e.g. Health, Indigenous peoples, Social Sciences etc. It is especially good for Australian information.
Within the Health subject area there are databases covering sport, rural areas, medicine, Aboriginal & Torres Strait Islander, health & society.
Informit does not have the same search functionality as the other databases.

Video: Searching using Informit
Click the play button to watch the video below, on searching using Informit (7:21)

Activity
Work your way through the 'Searching using Informit' activity below.